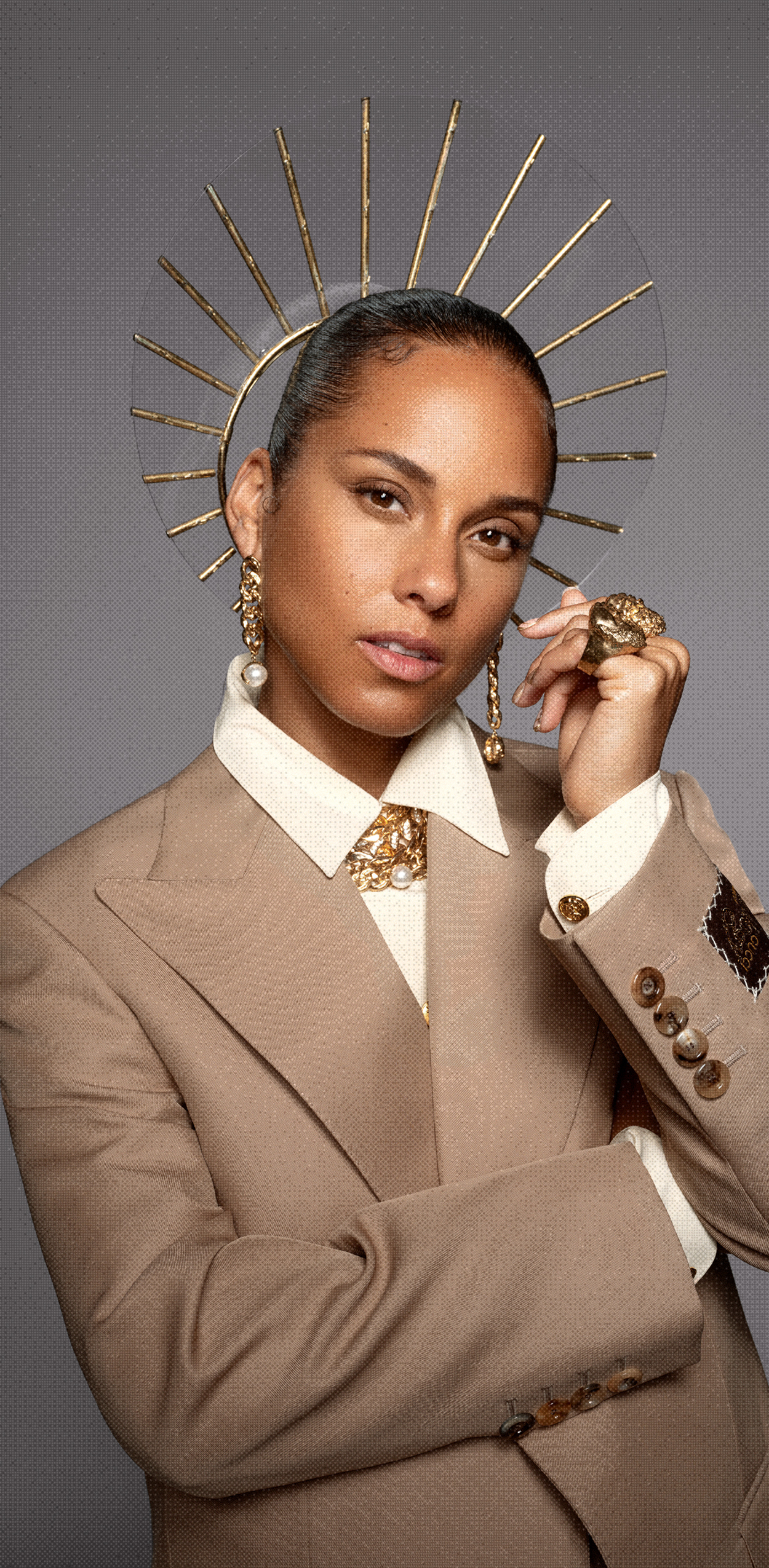 Alicia Keys
Alicia Keys is a 15-time GRAMMY® Award-winning singer, songwriter, musician, producer, accomplished actress, New York Times best-selling author, film/television and Broadway producer, entrepreneur, and a powerful force in the world of activism.
Since the release of her monumental 2001 debut album, SONGS IN A MINOR, Keys has sold over 65 million records and built an unparalleled repertoire of hits and accomplishments. Alicia has become the #1 RIAA certified Female R&B artist of the millennium with 27.5 Million worldwide certified digital sales (US) and 20 Million Album Sales (US).
Her seventh studio album ALICIA was released to rave reviews in September 2020 and earned Keys her 8th #1 album on the Billboard R&B Albums chart and the album's first single, "Show Me Love" garnered her a record-extending 11th #1 on Gold. Fresh off the success of ALICIA comes KEYS(Original and Unlocked) – a double album that was released December 2021. The 'Original' side showcases Alicia's signature musicality which is mirrored by a sampled version –
experienced through the lens of 'Unlocked' (a collaboration she did with Mike Will). A first look from the new music was featured in Alicia's YouTube Docu-Series titled, Noted: Alicia Keys The Untold Stories, which was released this past September.
In addition to her dynamic music journey also comes a rolodex of creative outlets and endeavors. Alicia released her book, "More Myself: A Journey" in March 2020 via Flatiron Books. The book debuted and spent multiple weeks on The New York Times Bestseller List. In line with Alicia's vision for self-care and mindfulness comes the launch of her lifestyle beauty brand, Keys Soulcare. The collection of offerings aims to go beyond skincare and illuminates true care for the whole self; body, mind, and spirit.