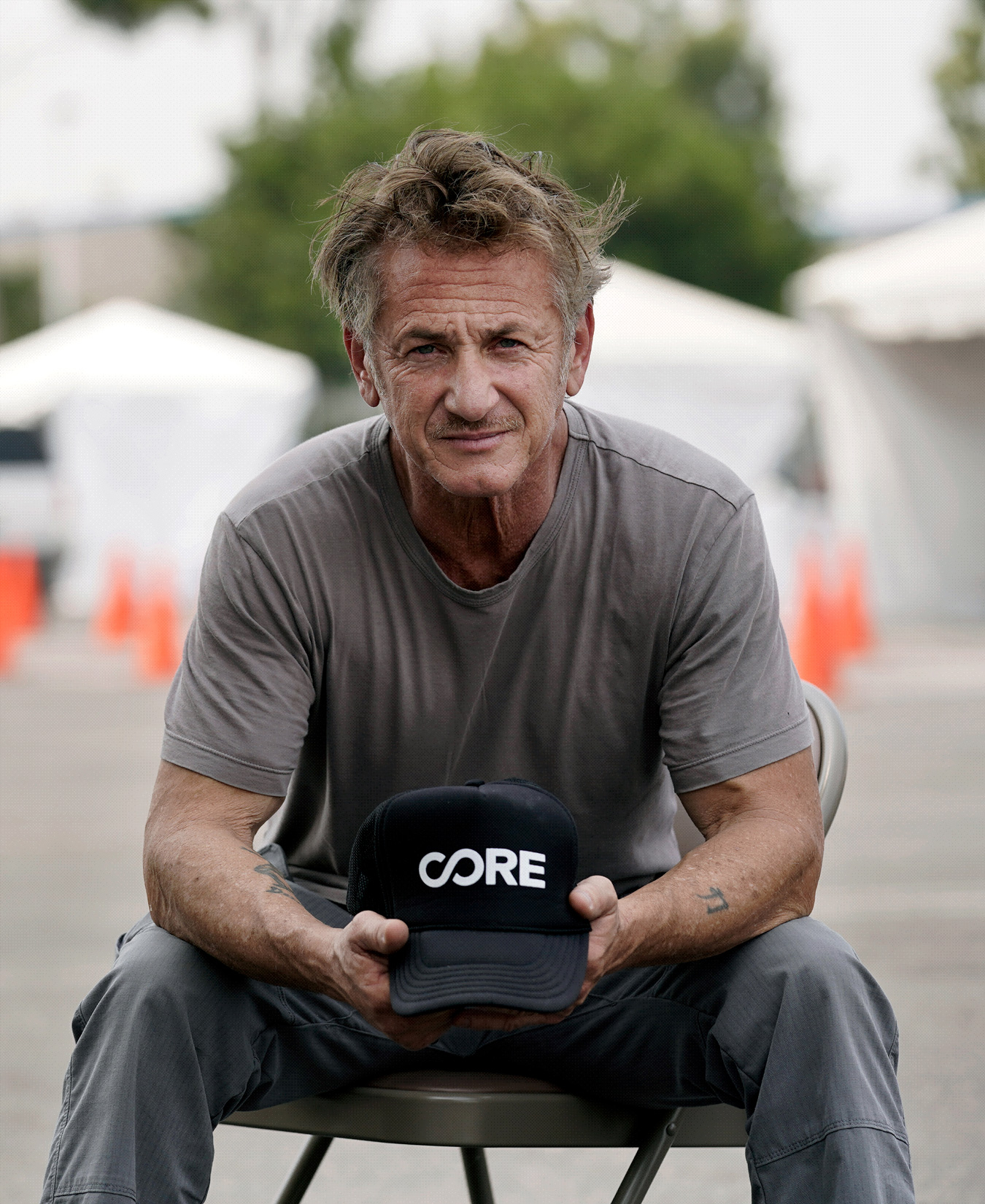 Sean Penn
Sean Penn is a two-time Academy Award®-winning actor, filmmaker, author and has become an American icon in a career spanning over four decades.
First established in January 2010 by Penn as J/P HRO in the immediate aftermath of the catastrophic Haiti earthquake, the emergency relief nonprofit renamed CORE (Community Organized Relief Effort), continues to bring immediate aid to underserved communities across the globe. 
Having traveled to Ukraine numerous times over the last two years, Penn co-directed SUPERPOWER, a documentary capturing the "David and Goliath" struggle between President Zelensky's Ukraine and Putin. As a filmmaker, Penn's esteemed work includes the Academy Award® nominated INTO THE WILD, FLAG DAY, THE PLEDGE and his debut film THE INDIAN RUNNER.
As an actor, Penn has been nominated five times for the Academy Award® as Best Actor winning twice for MYSTIC RIVER and MILK. Upcoming, Penn is starring in two independent features: Christy Hall's DADDIO, and Jean-Stephane Sauvaire's BLACK FLIES.