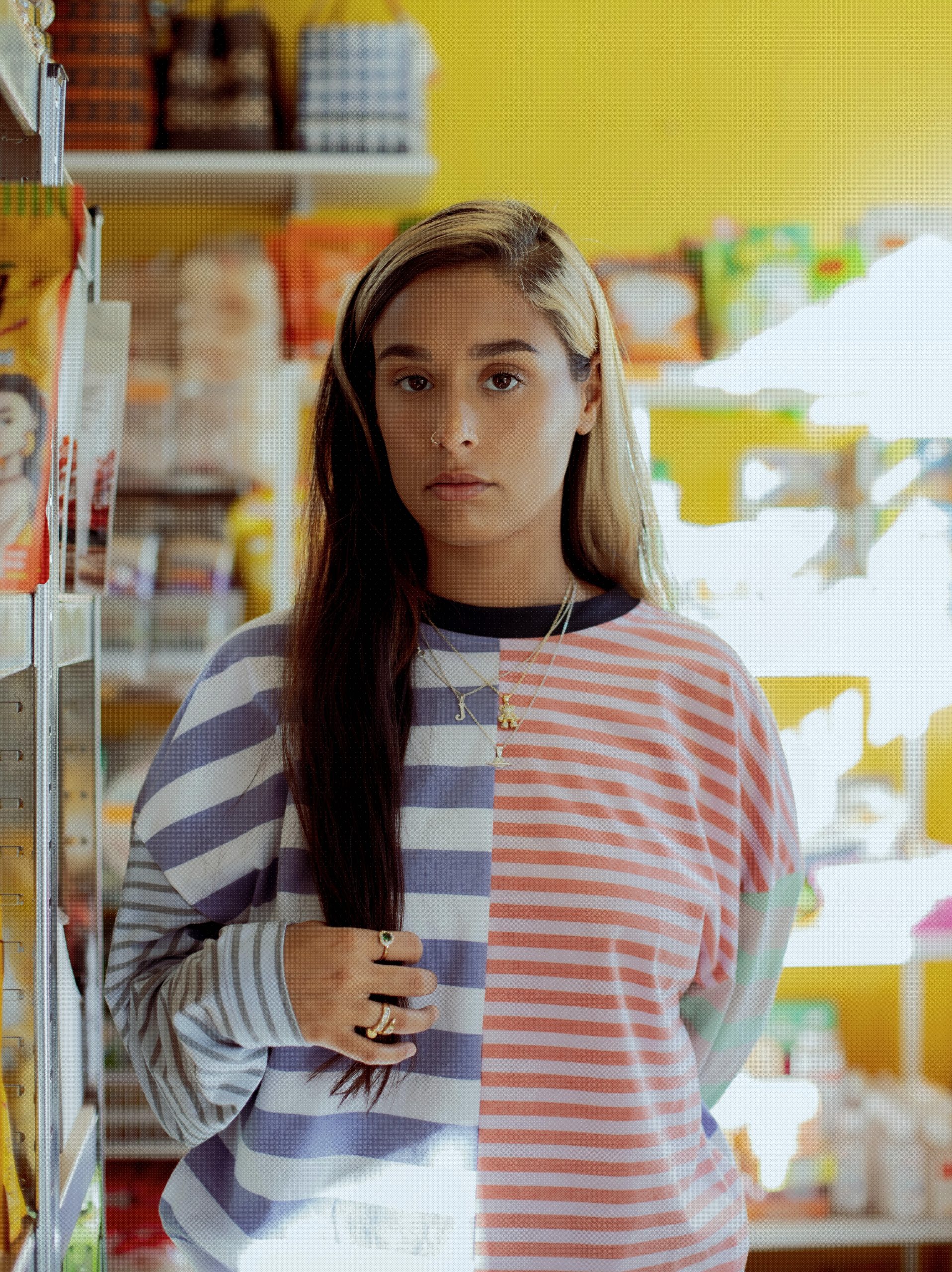 Jelassi
Jelassi could have become anything or anyone. Instead, she chose to play the leading role in the animated movie about herself. Born on the south side of Stockholm, she was raised in a home where drug abuse was the norm – she grew up faster than any child should have to. At 9 years old she moved to Tunisia and was raised there until the age of 14, when she returned to Sweden.
At 17 she started making music as a way of dealing with her still ongoing trauma. As an animated character, she was able to look at her reflection in the mirror, snap her fingers and escape from reality. Music was another vessel. She released her debut EP Port 43 in 2019 which was nominated for a Swedish Grammy.
Jelassi's artistry speaks to any child that grew up in a troubled home, and her lyrics are filled with messages of hope and solidarity. This is her calling, and as a listener, one has the privilege of witnessing her journey. Whether performing in front of large crowds across Scandinavia, sitting on the same panel as the Swedish Royal Family, or crushing female rapper stereotypes, Jelassi is destined for success.