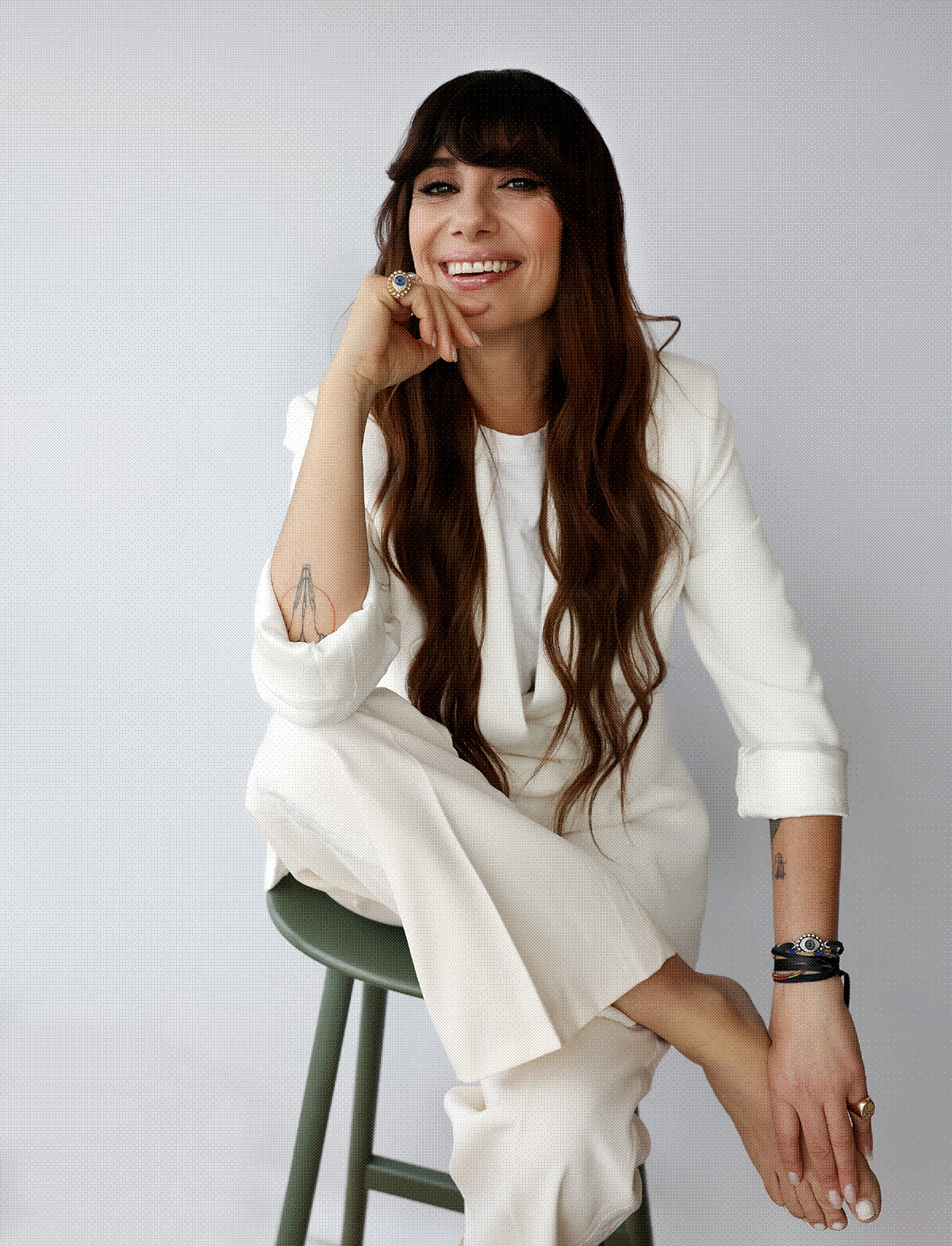 Paola Maugeri
Originally from Sicily and one of the original MTV presenters, Paola Maugeri is one of the most prominent radio personalities in Italy.
" The Lady of Rock " (as Paola gets referred to by her fans and music lovers all over the country) has interviewed over 1,300 artists.
In fact her dual passions — music and conscious living — have alwaysbeen underpinned by the words and examples of some of the greatest rockstars she has had conversations with: Bono, Patti Smith, Lou Reed,Coldplay, Roger Waters from Pink Floyd and R.E.M.'s Michael Stipe,to name a few…
She recently moved to Malmö, Sweden, from where she hosts the VirginRadio's hugely popular " Long playing stories " where she invites her audience to experience music through a deeper knowledge. Paola is also Italy's most passionate environmentalist and out- spoken activists in ecological issues. Twelve years ago – as a true pioneer – Paola and her entire family (three generations) spent an entire year living "net zero" in Milan. She wrote about this unforgettable, radical experience in a long- selling iconic book called My No-Impact Life (La mia vita a impatto zero).
She also served as Italian ambassador for Italy, appointed by the European Commission, at the Copenhagen summit – COP 15 – for a protocol on climate. Paola has given the first TED Talk in her country on a how to live a sustainable life and has written seven best-sellers books on conscious
living. Topics she, also, talks about in her podcast, PMConfidential, with over 800 k downloads and in her mentoring platform, humans, where, as a life coach, she shares and explores the human experience in an increasingly superficial society. She is one of the most requested and admired key speakers in her field with hundreds of sold out presentations and conferences where she inspires true love for music, conscious living, mindfulness, self-love and social awareness to an ever – growing public.