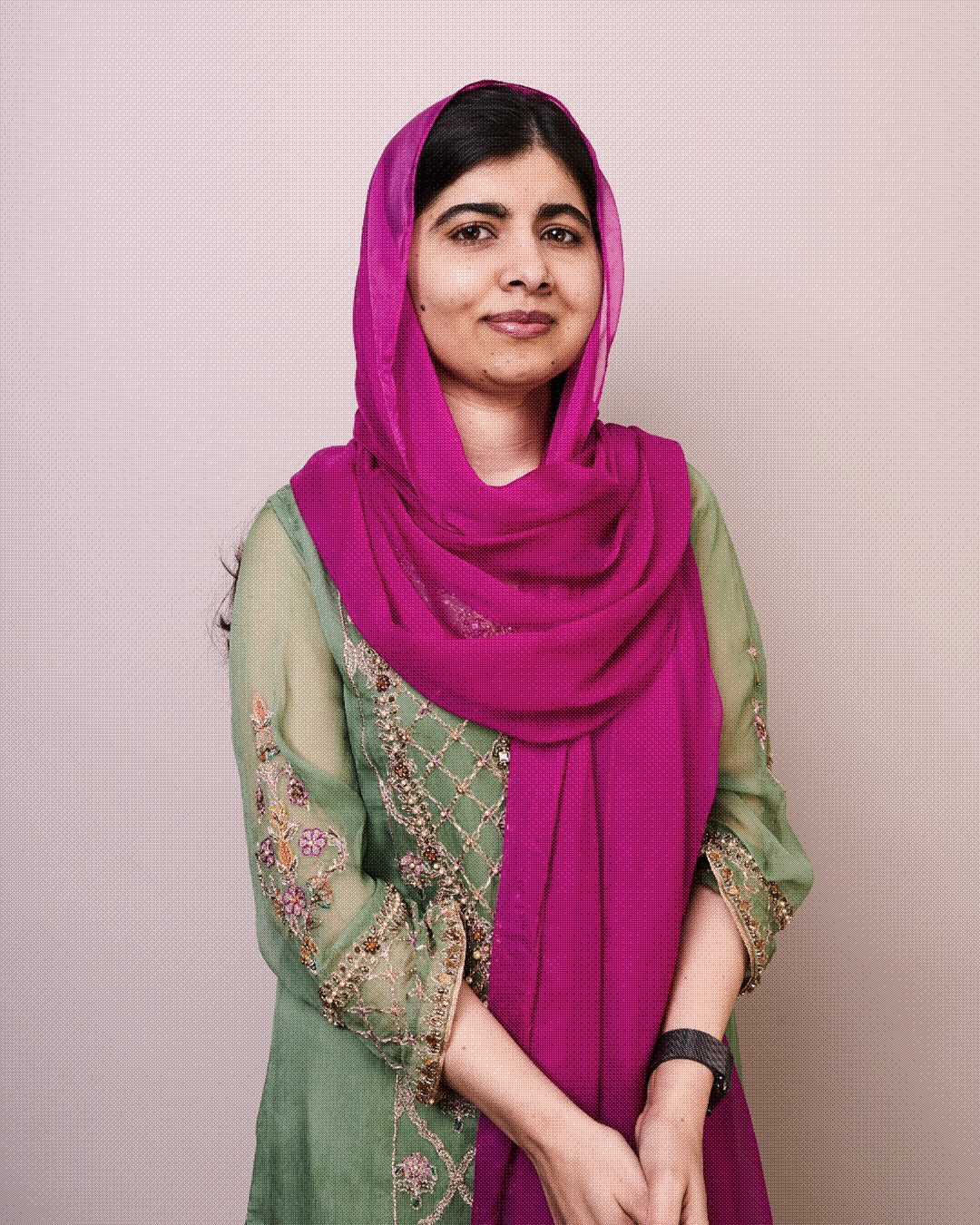 Malala Yousafzai
Malala Yousafzai began her activism at age 11 when she anonymously blogged about life under the Taliban in Pakistan's Swat Valley, particularly the ban on girls' education. She soon began advocating publicly, giving speeches and interviews and attracting international media attention and awards.
At age 15, she was shot in the head by the Taliban for speaking out. After many months of surgery and rehabilitation in the United Kingdom, she founded Malala Fund with her father Ziauddin. A year later, Malala received the Nobel Peace Prize in recognition of her work for education and equality.
Malala graduated from Oxford University with a degree in Philosophy, Politics, and Economics in 2020. She is the best-selling author of three books and president of Extracurricular Productions, a film and television company.